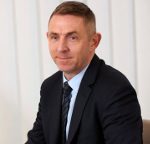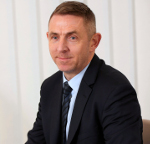 Senior Associate
Gareth joined Bermans in 2018, following his role as commercial litigation lawyer in the City and previous to that a successful career as a Premier League and international footballer.
Gareth qualified as a solicitor in 2018 following his degree in law and became a Senior Associate in 2021.
He has accrued a wealth of experience in a wide range of white-collar crime matters, including SFO investigations and corporate compliance. The fusion of this specialist grounding and Gareth's contact base has meant that he has developed niche expertise in complex high value tax fraud litigation and associated negligence actions as well as claims for restitution from mis-sold financial products.
He has also developed significant expertise in sports law, building on his extensive practical experience in the sporting industry.
He has been involved in numerous transfers and disputes concerning current and former players, including a leading Court of Arbitration for Sport case which resulted in changes being made to the rules. Gareth was appointed as a Court of Arbitration for Sport Arbitrator in 2019. He has recently been appointed to the Premier League Judicial Panel.
In addition, he is a member of the Football Association's Judicial Panel and sits on both the Chairman's Panel and the Football Panel. He is a member of Sports Resolutions' independent Panel of Arbitrators and Mediators.
---
Email: gareth.farrelly@bermans.co.uk
Tel: 0151 224 0532
---
Continue Reading