Bermans new starters round up
At Bermans we are committed to continual development to ensure that our clients have access to the best service possible. Our recent additions to the firm reflect this and our dedication to providing high quality services to our clients.
Read on to learn more about Bermans recent new-starters.
Anton Stirrett, Corporate
Anton Stirrett, newly appointed Partner, joined our Liverpool based Corporate team in January 2017. Anton joined us from Knights Professional Services and specialises in all forms of corporate transactions including business acquisitions, MBO's, MBI's and corporate re-organisations.
Anton specialises in advising SME's and owner managed businesses but also has expertise in the healthcare sector, in particular pharmacies and dental transactions.
Andrew Koffman, Litigation and Dispute Resolution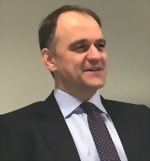 Andrew Koffman joined the Bermans team in January 2017 as a Partner in our Litigation and Dispute Resolution team located in Manchester.
Experienced lawyer Andrew, who has joined us from Salehs Solicitors, brings 30 years of industry knowledge to Bermans and he has specialist expertise in property litigation, shareholder and partnership disputes; litigation for secured lenders and contract disputes.
Andrew Koffman said: "I am delighted to have joined Bermans. They are an innovative and forward-thinking firm with a strong presence in litigation. My skills and experience will complement those of my colleagues in helping to drive the firm forward, especially in Manchester where I have worked for most of my 30 years in the law."
Joanne Culley, Insolvency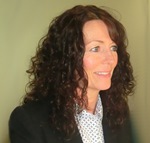 Joanne Culley joined our Manchester based Insolvency Team in November 2016 as a Senior Associate. Joanne, who previously held a position at JMW Solicitors, brings more than 25 years of industry know-how to the company.
Joanne specialises in contentious corporate insolvency matters, in particular asset tracing and recovery on behalf of insolvency practitioners and her expertise will be used to provide advice to a broad range of clients from insolvency practitioners and finance companies to private debenture holders, creditors, directors and individuals.
Alissa Marsh, ABL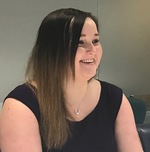 Alissa Marsh, joined the firm as an Assistant Solicitor in January 2017 and will assist and support the Asset Finance and Invoice Finance teams based in our Manchester office.
Alissa, who joined the firm from Addleshaw Goddard, brings relevant experience of finance documentation and has previously assisted and led on a broad range of finance transactions including real estate finance, social housing finance and corporate lending.
Alissa Marsh said "I am delighted to have joined the ABL team at Bermans. The firm has a great reputation in the legal market and I look forward to being part of a team which is so well respected in the industry."
Please use the contact buttons to contact any of our new starters.