Bermans partner appointed as non-executive director of private equity fund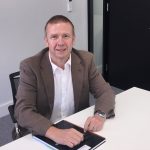 Stephen Jarman, partner, has been appointed as non-executive director of Acuity Private Fund.
Stephen's role will include providing independent oversight and provoking constructive dialogue to the board, whilst bringing a degree of objectivity to board deliberations and monitoring executive management in helping the Fund achieve its purpose.
The award winning fund (voted most recently the Most Innovative European SME PE Fund at the Wealth and Finance Alternative Investment Awards) has revolutionised private equity and claims to have created a unique type of alternative fund to participate in what has been described as "the Greatest Transfer of Wealth in the History of the World."
Acuity provides both the debt and equity to fund the buy outs of mature SME's, providing a solution to a funding gap in a demographic mega-trend and giving access to investors to the returns from this mature SME asset class.
The Fund aims to target business owners born between 1946-1964, also known as the "baby boomer" generation (a generation which is aging), and aims to give this demographic an exit route whilst involving, in many cases, their loyal and longstanding management team who make a small equity contribution.
The culture is to engage with senior managers and employees via co-ownership to remove the 'them and us' syndrome and create a solid foundation for long term and predictable dividend flow.
Stephen Jarman commented:
"Because of the financial crisis beginning in 2008, and the lack of acquisition finance available for SME buy outs, many of the baby boomers have been unable to realise the value in their businesses.

"Acuity's methodology allows them to do this whilst trusting their managers who have helped them develop the business to take the enterprise further.

"Such was the brake on SME buyouts following 2008, The European Commission has estimated that, across Europe, 690,000 mature SME businesses need to be transferred to new owners every year between now and 2025, with an estimated value of €27Trillion!"
Acuity commented:
"It is a privilege to have Steve Jarman on the Board of the Acuity Fund. He has exceptional knowledge of corporate law in SME M&A and has been prolifically successful for decades in this specialist market."