The Player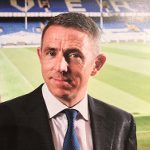 Football at an elite level is fast moving – image rights, agent & transfer fees, player wages, sponsorship monies, ticket prices and so on increasing exponentially year on year. It shows no sign of slowing, nor will it as the increased cost of the global broadcasting rights counters the reduced price paid domestically.
With increased wealth in the game, not surprisingly, there are a far greater number of purported 'professionals' seeking access – Players, managers and agents take care!!
As a former professional footballer myself (and qualified lawyer) who suffered (and is still affected) at the hands of immoral and exploitative advisers, I speak from a position of personal experience and authority. I have a mission to root out negligent, bad advice in the sector.
Latest Cases
The day before Cristiano Ronaldo scored a hat-trick for Portugal in their opening game of the World Cup it was reported that he has agreed to pay an €18.9 million (£16.78 million) fine and accept a two-year suspended jail term to settle tax evasion charges. A first offence can be served on probation. This didn't appear to have any negative impact on his performance. Naturally, the story reverted to the pitch. This deal has since been confirmed as has his transfer to Juventus.
Real Madrid star Marcelo is the latest player to settle with the Spanish authorities. He has admitted to tax fraud and accepted a four-month suspended jail sentence. It is reported that he defrauded the authorities of €490,000 (£435,000) by using foreign companies to handle his earnings. He is also required to pay a fine of €750,000.
Xabi Alonso is facing a similar court battle with the Spanish Tax Agency. This case has been re-opened with the Tax Agency purportedly seeking an eight-year prison sentence for image rights fraud.
The World Cup player of the tournament was Luka Modric. However, before the tournament he was charged with perjury in the Zdravko Mamic case. It was found that Modric and Dejan Lovren, who has subsequently been charged were allegedly unlawfully paid 50 per cent of the transfer fees that Dynamo Zagreb received following their transfers to Tottenham Hotspur and Lyon respectively. The players supposedly forwarded the majority of this money to Mamic under the terms of a contract they had entered into with Mamic. The Croatian Court has rejected the charge against Modric. This ruling can be appealed. There are other Croatian players who had similar contracts with Mamic; Sime Vrsaljko and Mateo Kovacic. How could these high-profile footballers find themselves in this situation? All were seemingly very badly advised.
Alexis Sanchez wasn't initially able to fly out to the US with his team-mates for their pre-season tour because there was an issue with his visa after he accepted a 16-month suspended prison sentence and paid a €590,065 (£524,575) for tax fraud. He had previously paid €983,443 plus interest in taxes due on image rights between 2012 and 2013. This was presented as a 'personal administrative issue'. This has directly impacted on him and the Club. It is estimated that over 30 players are in similar positions. Samuel Eto'o and Brazilian defender Adriano also have open cases against them over alleged tax evasion in Spain. Neymar still awaits trial in Spain for alleged fraud and corruption offences, following his transfer from Santos to Barcelona in 2013.
Ricardo Carvalho was sentenced to seven months in prison and fined £128,222 for hiding income from image rights in 2011 and 2012. Carvalho had been found guilty of hiding income from image rights while playing for Real Madrid, avoiding €545,981 in tax. In this case, the Spanish Public Prosecutor sought a twelve-month prison sentence and a £264,300 fine but this was reduced due to Carvalho's guilty plea and the amount of money being returned.
Jose Mourinho also appeared in a Madrid court in November 2017 where he purportedly agreed to settle his outstanding tax fraud case. It had been alleged that he owed the Spanish state almost £2.9 million in undeclared revenue related to image rights. It has now been reported that he has accepted a fine of £1.8 million, there does not appear to be a suspended prison sentence in this case. Players Fabio Coentrao and Radamel Falcao are also embroiled in the investigation. It is difficult to reconcile how these players now have criminal records.
Who to Trust
Is this truly the criminal act of tax evasion or is it rather more a case of tax mitigation and avoidance that has gone wrong? Are these people worthy of criminal records or are they simply footballers that have been badly advised and exploited for exorbitant fees, fundamentally sold high risk schemes without an understanding of the repercussions when it goes wrong?
Whilst the money and wages continue to grow, there is evidently little appetite to stand still and examine the exploitation of these top players by those supposedly looking after their best interests. If this can happen to World Class players, players who can heavily influence the recruitment to an Agency or stable of the younger generation of players, how can there be such indifference. It doesn't matter, they earn fortunes, is it their own fault for trying to, as they are advised, lawfully mitigate their tax position?
There are over 250 current and former players caught up in tax avoidance schemes in the UK, with liabilities likely in excess of £250 million. HMRC are proving to be an uncompromising bed fellow and it is essential that footballers consider independent advice both to first and foremost review their financial options and protect their accrued wealth from being decimated and secondly to consider the avenues of redress available to them.
These are the stories currently public. There are countless ongoing. They should serve as a cautionary tale for players, managers, and intermediaries, as well as clubs, who need to exercise better financial judgment, or face the stark criminal consequences. They need to protect themselves.