Bermans continues growth drive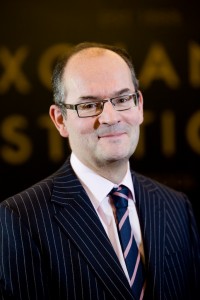 North West law firm Bermans is building on its record year last year with fee income totalling £1,331,221 for Q1 of this financial year, a 13% increase compared to last year.
The corporate team led by Jon Davage in Manchester has had a particularly busy start with the team advising on 11 transactions made up of 3 acquisitions, 5 disposals, 2 reorganisations and 1 private equity deal.
One of the most notable deals was the £12m sale of SME UK finance provider Academy Leasing Ltd based in Haydock to AIM listed Bristol based UK finance provider 1pm Plc in a deal which created an enlarged group with a combined loan book value of over £45m.
The corporate team was also recognised regionally for the volume of transactions it has acted on in 2015, being ranked as one of the top 10 corporate teams regionally by deal volume in the Experian Corpfin M&A Advisor league table for the year to date.
Bermans niche invoice and asset finance team has also experienced a strong start with a marked increase in instructions from this time last year.
Senior partner Fergal O'Cleirigh said:

"Our invoice and asset finance team are nationally renowned with around 60% of their instructions coming from outside the North West, particularly from London and the South East which is a great achievement for a firm of our size.

"Ian Munford who heads up the team is very experienced and well known within the industry. The team provides real industry knowledge at a fair price in this niche sector which is what sets us apart from our competitors.

"The corporate team has also worked on a wide array of deals across different sectors not just regionally but nationally. As we move into 2016 we continue to see increasing levels of M&A activity as confidence returns. With debt funders returning to the market, a pattern has emerged as owner managers, corporates and private equity funds see opportunities to take advantage of.

"Elsewhere in the firm the property, litigation, employment and new commercial team are extremely busy. The relatively new private client department has experienced a surge in instructions partly due to changes in legislation relating to inheritance tax.

"We have also appointed an experienced business development manager, Colin Dean who joins us from Glaisyers and is helping us build on our sustained growth over the last couple of years.

"Recruitment is key to our growth strategy and we are actively looking for quality new people in property, litigation and employment to further bolster the team in Manchester and we expect at least two more staff to join us within the next couple of months."
Bermans has offices in Manchester and Liverpool. The firm offers a full range of commercial services and also specialises in invoice and asset finance.