Bermans Social Media Masterclass with Tunafish Media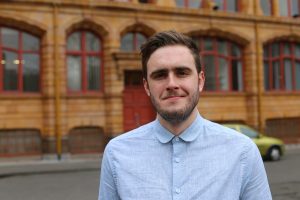 On Tuesday 20th and Wednesday 21st June we were delighted to welcome Sam Jones, Managing Director of Tunafish Media ( pictured above), to our Manchester and Liverpool offices to deliver sessions on using social media for business.
The session started with some myth busting on B2B and social media. For example, by spending as little as six hours per week, 66% of B2B marketers see lead generation benefits through social media.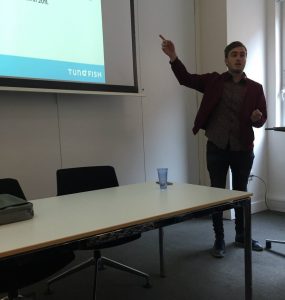 Sam then shared his knowledge on 5 of the main social media platforms and we learnt some interesting facts in the process! (Please note, there are many more platforms out there and these should be selected to suit your industry and target audience.)
Twitter: 54% of users have taken an action once seeing a business named in a tweet (e.g. visited a website)
LinkedIN: Responsible for 80% of B2B online lead generation.
Facebook: 74% of users say that they use Facebook for professional purposes.
Medium: A personal publishing platform used for sharing your knowledge.
Quora: A platform to see what people are querying and use to create your own content.
Tunafish Media is an award winning creative social content agency based in Manchester and servicing the North West, who believe in generating ideas and content that gets results. They create content for use on social media platforms and your website that matches a business's culture and speaks to their audience, in order to drive traffic and deliver results.
If you are looking to take the first steps in social media or seeking to develop your social media offering get in contact. Sam would be happy to devise similar presentations or training for Bermans contacts.
CONTACT:
Email: s.jones@tunafishmedia.co.uk
Twitter: @SamJonesMCR