Boardroom and shareholder disputes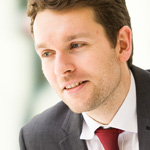 Although the possibility is often overlooked at the outset of a business relationship, disputes in the boardroom or between shareholders can arise for a wide variety of reasons. Once the battle lines are drawn, this kind of dispute can become hugely disruptive and expensive, so it's important to do what you can to prepare for these situations in advance, and to act swiftly when problems begin to surface.
What kinds of dispute can arise?
This is not an exhaustive list, but the following scenarios might give rise to a dispute:
Disagreements over the direction of the business
Deteriorating personal relationships between the shareholders or directors
Concerns that the board are falling short of their legal obligations
Poor performance
Shareholders' expectations (such as payment of dividends) being overlooked by the board
Often an aggrieved party's rights in these situations will depend on their position within the business – be it shareholder, director or employee (or sometimes a combination). Often, a party does not properly understand the differences between the obligations and rights which attach to those positions, which can cause a dispute to worsen before it can be resolved.
Prepare in advance
Many of the types of dispute which frequently arise between shareholders or board members are scenarios which can, at least to some extent, be catered for in advance by ensuring that the parties have properly agreed and documented how the business is to be run.
That might include, for example, considering whether any provisions might be included within a company's articles of association to deal with situations in which the shareholders fall out. Many companies simply adopt 'standard' articles on incorporation without any real thought as to whether those articles are adequate – and by the time a dispute has arisen, it is often too late for amendments to be agreed.
Shareholders' agreements are also extremely useful in setting out the positive obligations on the parties, as well as provisions relating to important decisions (such as the right of veto) or the transfer/disposal of shares. Many businesses, particularly those where the owners and managers are the same people, choose to 'do without' a shareholders' agreement, often since the business partners involved share a close relationship and trust themselves to resolve future issues informally. It is important to bear in mind, though, that relationships can sour, often for completely unforeseen reasons – so giving thought in advance to potential issues, and providing for them by way of appropriate documentation, can save a great deal of time and money if difficulties arise.
The very process of considering and agreeing an appropriate suite of documentation can serve to highlight differences in expectations before they become a real problem, and can help find solutions to those potential problems in advance.
Act quickly
Of course, it may not be possible to provide in advance for every potential difficulty, and dispute may simply be unavoidable. Where that is the case, it is important to seek proper advice as soon as possible. Where parties to a dispute misunderstand the extent of their obligations, or the ways in which they are able to assert their legal rights, disputes will usually escalate and therefore become more time-consuming and costly to eventually resolve. Unless steps are taken swiftly to try and resolve any dispute, parties can become entrenched and, ultimately, the effect on a business can be catastrophic.
Do not delay in taking professional advice as to your rights and obligations – the longer it is 'put off', the more difficult it can be to find a resolution, and what might initially seem like an unwanted expense can quickly become an enormous problem.
We are experienced in dealing with all manner of boardroom and shareholder disputes – both in advising parties with a view to avoiding legal action, and in dealing with the consequences of a dispute, including by way of court proceedings if necessary. If you feel that you or your business could benefit from proactive advice in relation to any aspect of these matters, or if you are embroiled in a dispute, then get in touch and find out how we can help.