Bribery Act 2010 – A Reminder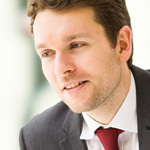 For the first time in contested proceedings since the law came into force in 2011, a commercial organisation has been convicted of failing to prevent bribery under section 7 of the Bribery Act 2010.
Section 7 of the Act provides that a commercial organisation commits a criminal offence where it fails to prevent bribery by a person associated with it. A defence is available if the organisation can prove that it had in place "adequate procedures designed to prevent" associated persons engaging in bribery. Skansen Interiors, an interior design company, argued unsuccessfully that it had adequate procedures in place in circumstances where a member of its staff had engaged in unlawful conduct.
The case concerned the bribery by Skansen's (then) Managing Director of a project manager at a property development company for the award of lucrative refurbishment contracts. Though the individuals involved pleaded guilty to offences under the Bribery Act, Skansen sought to argue that its procedures were 'adequate' within the meaning of the Act and pointed to the fact that it was a small business of around 30 staff, and had a number of workplace policies which referenced the requirement for employees to act honestly. This, they argued, meant that the business did not need sophisticated controls in place. The jury disagreed and found Skansen guilty of failing to prevent bribery.
The case is a stark reminder, particularly for SMEs, that businesses must go beyond simply acknowledging the Bribery Act briefly in commercial agreements, and that proper controls must be in place to guard against corporate liability arising from offences committed by individuals.
If you have any concerns regarding the provisions of the Bribery Act or your commercial arrangements generally, we are ready to assist.