Buying distressed businesses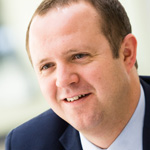 In this article, Jon Davage outlines some pointers for those seeking acquisition opportunities via an insolvency process.
The folding of a company may be catastrophic for the stakeholders of the relevant company, but insolvencies provide buyers with the ability to acquire assets and valuable customer contracts at reduced prices. However, acquisitions of this type are not without their perils and often have hidden costs. Here are some issues to consider before you embark on this type of deal.
Keep an eye on the market

Keep an eye on struggling competitors and make sure you are aware of potential acquisition targets within your sector. Building relationships with insolvency practitioners will be useful, as insolvency practitioners often approach buyers who are able to move quickly.

Consider a 'pre-pack'

A 'pre-pack' is where a business or its assets are sold almost immediately after the appointment of an administrator through a pre-arranged deal. This method of sale is a good way of preserving continuity of trade and so jobs as during a lengthy insolvency process, negative publicity can be prejudicial to the business.

Consider employee claims
Employee rights usually transfer automatically on a business sale, which may leave a buyer open to claims. The price you pay should reflect this. Focus on the key issues such as number of employees, the costs, any threatened action and outstanding salary. It is important to analyse the risk profile of employee claims, which should be concentrated on key employees to avoid any nasty surprises.

Buy the business not the shares

Buying the business leaves most of the liabilities with the old company. Buying the shares requires more due diligence and often there is not enough time.

Have funds available

Although there is a growing trend to allow buyers to defer payment, a liquidator or administrator who is selling a business or assets is much more likely to accept an offer from a cash buyer. Being in funds also provides the buyer with a much stronger bargaining position.

Know what you are buying and negotiate

An administrator can only pass title of the assets which the seller states they own. This information is not always accurate. Assets which are said to be included, may be owned by suppliers/customers, who may be able to recover them. Assess which assets are essential to the business and open up a dialogue with the owners as soon as possible. Retention of title provisions may stop an insolvency practitioner selling some assets.

If the premises of the target business are governed by a lease, it may be that the landlord recovers payment of his arrears before he accepts the buyer as the new tenant. If the business needs to remain in the same premises, contact the landlord as soon as possible.

You may not be able to take over existing contracts with suppliers and customers on the same terms. If certain contracts are vital then ask for consent to continue – if you cannot obtain it, negotiate a lower price.

Commercial Risk/Insurance – No warranties will be given

As a buyer you acquire the assets at your own risk. An insolvency practitioner will give warranties in only very limited circumstances. Time is better spent on commercial due diligence and negotiating the price, rather than seeking protection under the purchase agreement. In addition, appropriate insurances should be considered, which will be dependent on whether the buyer is a newly incorporated company or an established business. Consideration should be given to the levels and types of cover (product liability, employee, property, keyman, credit insurance etc) which apply to the new or merged business.

Act swiftly

It is paramount that, once the deal terms are agreed, you move quickly to preserve the value of the business and any prejudicial effect on goodwill arising from the insolvency.

The purchase of the assets and business of a struggling or insolvent company is not always plain sailing; however, the acquisition process can be made much smoother, if the buyer is aware of the risks.