Client Focus: Gary Goodman, BXB Land Solutions Ltd
We spoke to Gary Goodman, Land & Planning Director at BXB Land Solutions Ltd, an investor developer that seeks to work with blue chip organisations in adding value to their redundant land assets.
Gary is a qualified Town Planner, with twenty-five years of experience of working within the public and private sectors. He has participated in a number of successful strategic brownfield projects which have delivered new residential, commercial, leisure, retail and community uses.
BXB has a strong track record of identifying viable land opportunities and successfully delivering them to the end user market. Their working knowledge of the development, planning and delivery process enables BXB to secure market value for land that is often considered to have a negative land value.
Two of their landmark partnership schemes include the former Cottam Brickworks in Preston and the former Cowley Hill Glassworks in St Helens. The Cottam site had been derelict for over 15 years before BXB secured planning permission for a new district centre. This new centre will be anchored by Aldi and provide 204 new residential units for the area. The former Cowley Hill Glassworks measures 104 acres and was deemed as derelict by NSG. BXB secured planning permission for 1,100 new homes, a local centre and a hotel. This site is the largest brownfield site in St Helens and represents the single largest number of new homes granted planning consent by the Local Authority.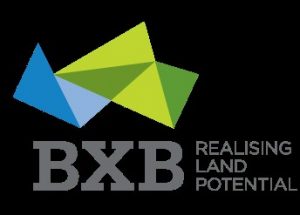 What is your business?
BXB is an SME investor developer that specialises in working with organisations and businesses in adding value to surplus land and generating monies for their core business activities. With dereliction acting as a disincentive to investment, BXB serves to realise enhanced development value through early removal of financial, planning and liability impediments and market understanding.
We provide a range of expert services including environmental liability transfer, consultancy on a comprehensive range of services and we can also take on the roles of purchaser or equity partner.
We are currently operational across 6 different locations and promoting circa 175 acres of brownfield land which is capable of delivering 2,625 new residential dwellings and 172,000 sq ft of commercial floor space.
Which solicitors do you use at Bermans and how do we compare to other firms?
Claire Morris, the Property partner of the Liverpool office, acts on our behalf. We prefer working with other SME's or niche organisations because that way I find you don't get lost in the large corporate structure. Knowing the key people in any organisation is crucial to a successful working relationship. In addition to Claire, we have also worked with Bermans corporate, construction and other property solicitors and to be fair, we are pretty friendly with most of their staff.
What are the biggest challenges you face in growing your business and maintaining profits?
The biggest challenge in my role is sourcing the next opportunity, it involves constantly being on the lookout and it often happens through conversations with contacts. Sometimes they come out of nowhere but more often than not, you have to work for them, but that's life.
I am always monitoring government policy, particularly planning related policy as the planning system has become a bit of a political football. Strategically, like every business you keep an eye out on the market; housing and distribution are very strong at the moment. There has been some movement in affordable housing policy and part of the building regulations are changing, these two issues are having a material impact on value.

Tell us about your typical working day
During the lockdown, we have been attending our office three days a week and recently the team at BXB have been involved in the Drive Less for Lent Online Challenge. So, when the weather is good, I often start the day by cycling into work, if not I take the train in. Then I'll reply to emails and make sure there is some content lined up for our social media.
The afternoon is often taken up by conference calls or team meetings. Six live projects mean I am mostly in project meetings keeping an eye on the program of our sites. Towards the end of the week, I like to plan any site visits that are required. I am also responsible for signing off purchase and sales contracts, S106 agreements, lease and easement agreements. If these come across my desk, I normally lock myself away far away from my mobile!

What has been a highlight for BXB Limited over the last 12 months?
Survival, given the uncertainty! The past year has been extremely positive for us, as we managed to  purchase two new sites during lockdown and strengthen our working relation with one of our funders. We were also able to secure planning consent on our Cottam Brickworks and Cowley Hill sites. Both applications were submitted just before the lockdown and I am really pleased as our team managed to stay focused and work with the planning authority during the difficult circumstances of the lockdown to deliver these results. I am so grateful to all the members of our team for their dedication during this time.

What are your plans for BXB Limited for the year ahead?
We have recently established the BXB Foundation with Community Foundations for Lancashire and Merseyside which aims to assist local communities in the areas in which we are active. We want to oversee social gains alongside the economic and physical improvements that our investment delivers. Essentially, we are taking our investment one step further to ensure that it also delivers holistic benefits to the communities we serve. The foundation will assist us in working closely with each community to help deliver bespoke social benefits and provide a platform for community engagement. I believe we are one of the first SME's to set up a foundation with Community Foundations for Lancashire & Merseyside.
Additionally, I want to maintain BXB's profile which will involve being active in the marketplace and working with our partners. We also want to be continually active in the acquisition of land. For the first time in my working lifetime, I am seeing a significant competition for land from the non-PLC sector, which in turn is fuelling the number of housing completions. We provide a key service to end users by delivering consented land to a development platform level. Building upon the key relationships we have is a main objective for the year ahead.

Is there a sector or industry that you excel in in or looking to develop opportunities?
I believe we are one of the few organisations in the UK that purchase environmential liabilities or problematic land. Our track record of removing balance sheet liabilities and adding value is second to none. The continued focus on these key factors will assist in our continued growth. Our skills are transferable and to date we have brought back into productive use: a landfill site, a steelworks, a quarry, a glassworks and a site containing burgee waste. We are now seeking to target landfill, quarry, chemical and industrial operators as we believe we can add value to their businesses. We also want to expand our relationship with the public sector as they still retain large land holdings and will hopefully welcome our ability to generate value from redundant assets.
With the work the Foundation does running alongside our core activities I believe we are able to offer a rounded solution to regeneration, investment and delivery.

Do you find social media assists your business and, if so, how?

In the last 6 months or so we have been focusing on growing our social media profile. We want to be able to connect with the communities in which we are active and with the lockdown restrictions, social media has suddenly become the safest way to do so.
Last year, we had three three live planning applications and had to move the consultation element of these applications to an online presence. I found that social media enabled us to reach more people and also increase interest amongst the younger audience.  I believe our Cowley Hill application had 27,000 hits which is simply unreal for a planning application, especially as they were all positive.
We have also found it to be a great way of staying up to date with our own local community of Crosby and Liverpool. Whether this be learning about new initiatives, or events such as the Liverpool River of Light Trail which is going on at the moment.
If you were Chancellor, what single change would you make to help improve the economy and/or your business?
I am very passionate about the 'Level Up the North' agenda. I have lived in Liverpool most of my life and worked in the development industry for the past 25 years, so I have seen first-hand how the North of England has been overlooked.
Recently we have seen a huge surge of interest in the North by investors decanting out of the capital, I think people are finally starting to realise the potential that this part of the country holds.
If I were Chancellor, I would aim to make Levelling Up a reality rather than just a political sound bite. Moving the treasury to Darlington is hopefully the first of more meaningful steps of locating the Civil Service in regional locations. The immediate impacts of requiring Grade A office accommodation in Darlington will have a massive impact on local office rents, the local housing market and the future viability of the shops and services in the vicinity. In the longer term, generate saving for the taxpayer and lead to a much more balanced economy.

What are your passions away from business?
I'm a big sports fan and a season ticket holder for Everton. I also enjoy cycling and coaching junior football. Up until the first lockdown I was still playing football myself, however I haven't played for over a year now, having upped my cycling instead. I am now managing over a 100 miles per week.
Living in Crosby means I have good access to the Lancashire countryside! I have done a couple of coast-to-coast rides for charity and this year we are off to the lakes to attempt all the big rides and an unofficial Fred Whitton challenge.
I also manage my sons under 10's football team, which is really enjoyable and a welcome break from work. But trust me, managing 12 players aged 10 is far more challenging than anything the working week throws at me. Unfortunately, I've yet to develop the 'Carlo eyebrow' but I'm working on it!
Do you have any business tips to share with our readers?
My best advice is be honest and be reliable. If you say you're going to do something, do it. In my mind, you can't maintain good working relationships without these qualities AND be straightforward with people, it seems to have served me well.
If you would like a conversation about the items raised above and how it can apply to your business please contact:
Gary Goodman, BXB Land Solutions Ltd

t: 0151 640 0567
Twitter: @bxbltd
Connect on: LinkedIn