Client Focus Q&A: Checkd Media
We met up with Wendy Simpson, Managing Director of Checkd Media (pictured below) for our latest Q&A. Wendy joined the company two years ago as Operations Director. She is responsible for the delivery of the company's strategic goals and overseeing a team of 35 and has over 10 years' experience in the Online Gaming Industry.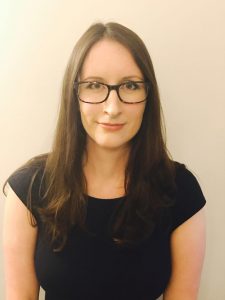 1. What is your business?
Checkd Media is a privately-owned Media business, founded by Jamie Knowlson & Lee Struggles operating out of Manchester city centre. We are the UK's largest sports betting community reaching over 6 million sports betting followers and fans across our portfolio of brands including FootyAccumulators, TeamFA, Oddschanger, AccaTracker, HorseTracker, GiveMeOdds, TheTennisTipster and TheWinnersEnclosure. We also provide B2B services with white-label products and other business solutions.
2. Which solicitors do you use at Bermans and how do we compare to other firms?
Jamie & Lee (Checkd Media founders) established the relationship with Bermans back in 2012, from my experience of working with them they have been a great support to the business. We acquired Oddschanger in August this year and Robin Hastings & Jon Davage were extremely helpful in making the process efficient for both parties.
3. What are the biggest challenges you face in growing your business and maintaining profits?
This business has continuously grown since it began, I've been a part of the journey for 2 and a half years and we've had some huge challenges thrown at us. The industry is becoming more and more regulated which is a great thing. Making sure we can maintain our USP and abide with the ASA, the Gambling commission and other regulatory bodies is a careful balancing act, but one we relish. We're also growing the team quite rapidly, so increasing headcount and making sure everything keeps moving is an on-going challenge.
4. Tell us about your typical working day?
The day starts early, I am generally up at 5am and I try to get into the office by 7am to get my emails cleared before most of the team arrive. The day is then filled with meetings and strategy sessions. I try to leave by 4:30pm, and do more work in the evenings. The nature of our business means we are busiest at weekends and in evenings, so being available at all different times is a very important feature of my role.
5. Highlight for CheckdMedia over the last 12 months?
In the last 12 months we've seen 32% growth Y.O.Y, increased headcount by 42%, made an acquisition, took on a number of new partners and managed to remain sane in the mix of it all! We are creating a highly motivated and skilled team, and take pride in our policy of recruiting mainly people who are on the very first rungs of their career ladder. They work hard and we reward them with external events, such as this year's Chester Race Day trip, or our Dublin trip. To say those trips were eventful, would be an understatement!
6. What are the business plans for the year ahead?
The goal is growth. That could be achieved by adding to the 8 brands we have already, developing new products and / or looking at new territories. The owners and the board have heavily invested in the company to continue as the UK's Largest Sports Betting Community and we're in a great position to do that and more.
7. Is there a sector or industry that you are strong in or looking to develop?
Checkd Media is very strong on Social Media, it is one of our key channels, but we also have clear development plans for working in overseas markets. We've launched our first white label this year with a company in the Netherlands, which has been quite exciting so if that takes off that will be a focus. We are potentially looking at Africa as we have already got quite a good business model for that continent.
8. Do you find social media assists with your business and if so, how?
40% of our business is Social Media driven. The Company was founded through Social Media so it is a great asset to us and what we're doing. I'd encourage all businesses to look at Social Media and see how it can benefit your business goals.
9. If you were chancellor, what single change would you make to help improve the economy and/or your business?
I believe the uncertainty around Brexit is the single biggest "drag" on UK economic growth, it cannot be coincidental that before the Brexit vote, the UK had the fastest growing economy in the EU, and now has the slowest growing economy. The chancellor and the rest of the government should be focusing their efforts on negotiating the right Brexit for the UK, and communicating that to the wider public and business.
10. What are your passions away from business?
I enjoy travelling and going to new places, a good box set and walking my Jack Russell dog.
11. Do you have a business tip for our readers?
Work hard, set clear objectives and KPI's, break down the key drivers to achieving those objectives, focus on them and how you will deliver them. Looking after the small items, ensures you don't get distracted by what seems a big and scary objective at the top. Tea, cakes and any sort of savoury snack always helps too!
WANT TO BE FEATURED NEXT TIME?
To feature your company in the next issue please contact our Marketing Assistant, Emma Bartram on 0151 224 0506 or email emma.bartram@bermans.co.uk