Client Focus Q&A: Lunya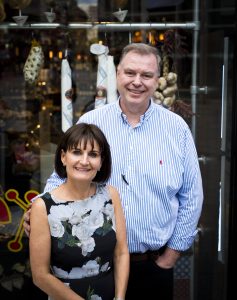 We met up with Elaine Kinsella (pictured left with husband Peter Kinsella ), co-founder of Lunya, a Catalonian Restaurant, Bar and Deli with restaurants in Liverpool and Manchester, for our latest client focus Q&A.
1. What is your business?
I am the co-owner of LUNYA, a Catalonian Restaurant, Bar and Deli in Liverpool and Manchester. We have been open in Liverpool since 2010 and since 2015 in Manchester. My Husband, Peter Kinsella has always wanted to own his own restaurant for as long as I have known him but it wasn't until he was well into his 40s that he had the opportunity to do this. We both worked in the public sector; I was an Educational Psychologist and Peter was a management consultant working with health authorities and social services. Peter took the plunge first whilst I maintained an income, and he opened Lunya in Liverpool after years of planning and preparation. The first few years were difficult but we managed to turn a corner at the start of 2013 and started to make a little bit of money after 2 years of trading. In 2015 we opened another Lunya in Manchester. Running two restaurants in two different cities has a great many challenges. From the additional work involved in employing twice as many people to travelling up the M62 most days of the week and only having half as much time to spend in each of the businesses. Whilst demanding our restaurants bring a great many rewards and every day I feel privileged to be part of such a wonderful business.
2. Which solicitors do you use at Bermans and how do we compare to other firms?
Guy Pattison has done our property work. He has been very responsive with a particular attention to detail, ensuring our terms in the lease are tailored to the needs of our business and our interests.
3. What are the biggest challenges you face in growing your business and maintaining profits?
In Liverpool we have just moved premises and this has proved very successful in terms of sales so far. The new premises are much more visible and attractive to passers by, and although it is early days our sales have increased significantly. This brings about new challenges in terms of staff recruitment and maintaining high levels of service and quality whilst demands increase. Whilst sales increase it is important to keep a vigilant eye on costs as they can increase out of control and consume any profit. In Manchester, the challenges are different, it is still a relatively new business and all our focus is still on organic growth and getting better known, especially within the business community.
4. Tell us about your typical working day
Start work at 8am answering emails, then drive to Manchester at 9am and arrive at 10am; meet with air conditioning engineer and then straight on to meeting with our head chef to taste and sample the weekend special of char-grilled calcots, unique Catalan onions served with romesco sauce, a fabulous dish which captures the essence of Catalan cuisine. Then meet with PR account manager to discuss strategy over the next 6 months; open my mail and am delighted to see a letter from Action Against Hunger telling us that our campaign has helped raise over £3,000. Help on restaurant floor delivering service and talking to customers; drive back to Liverpool at 7pm after rush hour and drop off stock in Liverpool Lunya; briefly talk to General Manager and regular customers in restaurant; back home for 9pm.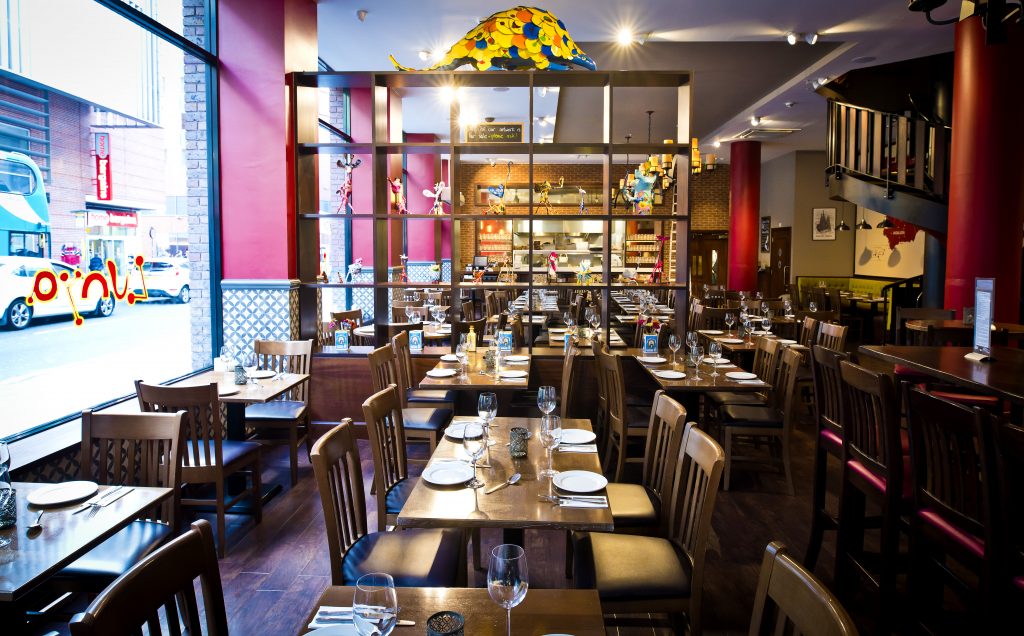 5. What has been a highlight for your business over the last 12 months?
Moving Lunya in Liverpool to its new location. This was a huge risk and the whole team worked hard and to tight deadlines but it was well worth it! The new location is stunning and is a buzzing vibrant business.
6. What are your plans for your business for the year ahead?
We want to maintain the success and increased sales in Liverpool. At the same time we need to focus on increasing sales in Manchester by working with our PR company and making more noise in the city so people know we are there. We are also planning to open a smaller Lunya in Liverpool later this year so watch this space……..
7. Is there a sector or industry that you are strong in or looking to develop opportunities?
Given our location in Manchester where we are very close to Spinningfields we are keen to develop closer ties with the business community for business lunches and using our famous special events for corporate entertainment.
8. Do you find social media assists your business and if so, how?
Yes absolutely! We have worked hard to build up a large twitter following in Liverpool and Manchester. In Liverpool with have 14K followers. We use Facebook and Instagram to engage with our customers and keep them up to date with new products, events, specials and any other things of note. Running competitions has also helped us engage with more people. It is important to keep Lunya in people's minds and maintain their interest.
9. If you were chancellor, what single change would you make to help improve the economy and/or your business?
Reducing the burden of business rates which disproportionately affects small businesses and close the loopholes which allow large corporations to avoid paying tax. Having previously worked in the public sector, both Peter and I understand the importance of corporate responsibility and the need for all businesses to pay their rightful share of tax in order to create a fair society.
10. What are your passions away from business?
Food, Travel, Family and Running.
11. Do you have any business tips to share with our readers?
Be honest, be prepared to lose everything, and look after the numbers.
WANT TO BE FEATURED NEXT TIME?
To feature your company in the next issue please contact our Marketing Assistant, Emma Bartram on 0151 224 0506 or email emma.bartram@bermans.co.uk
.