Client Focus Q&A: Professional Witnesses Ltd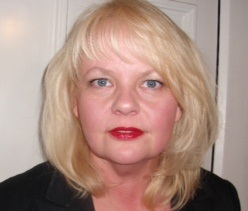 We met up with Jennifer Rigby, Managing Director at Professional Witnesses Ltd (pictured left) for our latest client focus Q&A.
1. What is your business?
We are a specialist, accredited security provider, delivering a range of highly innovative, intelligent security solutions and services to a diverse range of clients across the UK.
Our aim is simple: to provide extraordinary security that protects, detects and eliminates emerging risks to businesses, people and assets.
In the event of incidents occurring, they are proactively and professionally managed on behalf of clients from start to finish, securing return on investment and enhanced brand reputation for our clients.
At PWG we embrace and pioneer the latest technologies, to deter criminal behaviour and continually keep us one step ahead. Everything we do is results-driven, and through the use of innovative technology, effective intelligence analysis and dedicated, specialist staff, we consistently exceed the needs and expectations of our clients.
2. Which solicitors do you use at Bermans and how do we compare to other firms?
As a growing business our needs have changed at different times. Our main point of contact was Jon Davage, who advised on our management buy-in, who then introduced us to other specialists such as Nick Harvey, Chris McDonough and more recently Neil Gouldson & Adrian Fryer. We trust their advice implicitly and manage to cut through the jargon to make it easy to understand for all parties involved.
3. What are the biggest challenges you face in growing your business and maintaining profits?
As we have grown year on year, cash-flow is always a major factor, along with large contract clients who take a long time to settle invoices.
Also, being based in a more deprived area attracting highly skilled staff local staff is not always easy.
Profits are always reinvested in the business to take us to the next level.
4. Tell us about your typical working day?
Up at 5am and first is usually checking and answering emails whilst quiet, then a quick dog walk before arriving in the office just after 7am.
First hour at the office is usually a debrief with our other Directors from the previous day, which covers what's gone well, any challenges etc. Then my day will involve working with the team and attending various meetings, periodically checking emails and responding to correspondence throughout the day.
Time is also spent walking the floor and talking to staff as they can identify some of the best ideas and provide a wider perspective on what's actually happening both internally and externally in the field.
5. What has been a highlight for your business over the last 12 months?
Year on year we grow stronger, we have had many highlights.
Key highlights would be growing by 85% on previous year which proves hard work pays off so stick at it.
Also, securing new contracts in NHS (which is a sector not previously covered by us and starting on the acquisition trail) and securing a CCTV company that makes us a one stop shop for all security needs.
6. What are your plans for your business for the year ahead?
No pressure but to replicate the growth we have had, securing strong motivated sales people and building on the solid foundations we have built over the past couple of years in order to ramp up our growth plans and projections.
Also, hopefully further strengthening our reputation for quality, innovation, responsiveness & competitiveness.
7. Is there a sector or industry that you are strong in or looking to develop opportunities?   
We have a strong reputation for the work we do, and referrals are the key to our business growth. So, anyone who is looking for a high-quality security provider who is small enough to care, but large enough to scale that looks after your business like its own, then please do get in touch.
8. If you were chancellor, what single change would you make to help improve the economy and/or your business?
Whilst there are numerous charters and moves to get better terms of payment for small businesses, our cash flow is impacted regularly with large clients not paying to terms. A review and change of the thresholds and rules for VAT/ PAYE payments for smaller businesses would help immeasurably.
The cash accounting threshold currently does not facilitate growing companies (we grew by 85% last year) for who working capital is an absolute killer.  Being above the threshold we must settle VAT in many instances before we have received settlement from the client.
PAYE/pension returns are due 3 weeks after month end, if it was moved back in line with payment terms or to 45 days it would make SME life a lot easier to manage and less stressful.
9. What are your passions away from business?
Proud to say I'm dog mad, so I enjoy walking, particularly my beloved rescue dog Pip, having lost 2 dogs to Breast cancer recently he fills a massive void for me.
I am part of Lancaster University Entrepreneurs in residence, working with students and SME's, which helps give something back.
I also enjoy visiting new places in the UK, as we have the finest scenery and places of interest/ beauty you will find anywhere. Oh along with the odd G&T!
10. Do you have any business tips to share with our readers?
Keep focus on your goals no matter how hard it gets, keep control over the financials and take time out looking at the business and planning its future rather than working in it.   No challenge is unsurmountable and as hard as it gets the results are worth it.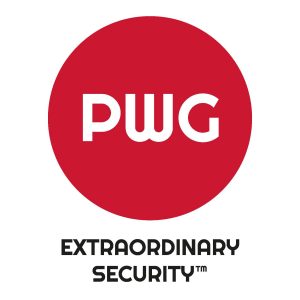 WANT TO BE FEATURED NEXT TIME?
To feature your company in the next issue please contact our Marketing Assistant, Emma Bartram on 0151 224 0506 or email emma.bartram@bermans.co.uk