Consumer Contracts (Alternative Dispute Resolution Regulations 2015) – new requirement for on-line sellers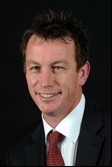 Businesses selling on line should now be used to EU derived regulation applicable to on line sales. In the latest major change to the legal requirements for businesses selling on line since the introduction in 2014 of the Consumer Contracts (Information, Cancellation and Additional Charges) Regulations 2013, the European Commission's On-line Dispute Resolution (ODR) site goes live to on-line consumers from 15th February 2016.
To the extent that you are a trader selling goods and/or services to consumers, from 15th February 2016, all on-line sellers will have to refer on their website to the European Commission ODR site.
What are the key changes?
Many sellers may already be aware of Alternative Dispute Resolution (ADR). Since October 2015, the Regulations have required on line business to consumer traders to provide a link to an independent ADR provider and to confirm whether the trader intends to use that provider in any dispute. Some regulated businesses are already required to utilise ADR. Under ADR the independent and impartial third party considers the evidence of a dispute and reaches a decision or assists the parties in dispute to reach agreement. Whether it is binding on the parties will vary depending upon the type of ADR adopted.
The new European Commission website and ODR service, provided through the website is additional to any ADR options/rights and is seen as a trans-European service which allows disputes to be raised in any EU language. The service is carried out on line and for cross border complaints, it provides a translation service.
This new requirement applies, with a few exclusions, to sellers of goods, services or digital content. It is in addition to the requirement to provide an ADR link. Consumers will still have to use and exhaust the reasonable complaints process of the seller.
What action do you need to take?
In order to avoid being in breach of the Regulations, on line sellers should carry out a review of their website documentation (terms and conditions of supply) and process to ensure that they are compliant.
Bermans would be happy to provide further advice about how the Regulations apply to your business and/or assistance in updating your terms and conditions and/or cancellation and refund policies. Please contact our Head of Commercial, Chris McDonough
chris.mcdonough@bermans.co.uk or telephone 0151 224 0500.
Please note that this communication is a summary of the Regulations only and is not intended to be any specific advice to you or your business upon which any reliance should be placed.