Dress Codes in the Workplace: Is a Makeover of Attitude Required?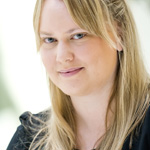 Workplace dress codes have been hitting the headlines recently as a result of the challenging (and potentially discriminatory) demands some employers have placed on their female staff.
In late 2015 the press reported that Nicola Thorp had been sent home from her agency role as a Receptionist at PwC's offices in London as a result of her refusal to wear high heels in the workplace. She was informed that the smart, flat shoes she was wearing were not acceptable under the dress code policy as it required heels of a specific height to be worn. The agency had a particularly detailed dress code policy which specified, amongst other things, that female staff must:
• Wear shoes with a heel height of between 2 – 4 inches;
• Wear makeup at all times, with a minimum of:
o Light blusher
o Lipstick or tinted gloss
o Mascara
o Eyeshadow
o Light foundation/powder
• Wear tights of no more than 15/20 denier. Black or brown may be worn for darker skin tones and natural/tan for lighter skin tones;
• Have well-manicured hands and nails, with tips no longer than half an inch.
This issue struck a chord with many and resulted in over 150,000 people signing a petition requiring it to be made illegal for businesses to require female staff to wear high heels in the workplace. The Government responded with a brief statement reiterating the requirement for employers to act reasonably and make equivalent dress code requirements for men and women, but many were disappointed and felt that this response did not adequately address the underlying issue of inequality when it came to dress code requirements.
The Petitions and Women and Equalities Committees looked into the issue and called for evidence from a wide range of sources. Hundreds of women responded to share their experiences of the pain caused by being forced to wear heels at work and many others reported gender based requirements to dye their hair a certain colour or wear make up to work. One contributor reported an account of a black woman being told by an external agency that she must chemically straighten her hair if she wanted a job in a particular department store. It was clear from the volume of individuals who responded to the consultation that the experience of Nicola Thorp was not an isolated incident and the practice of discriminatory dress codes is potentially a widespread problem.
On the face of it, the Equality Act 2010 would outlaw discriminatory practices such as requiring female employees to wear high heels in the workplace as there is not a comparable obligation on male employees and there is evidence to support the negative effect of a woman having to wear high heels. In addition, the obligation on employers to undertake risk assessments and ensure a safe working environment under health and safety legislation should be factored into dress codes as foreseeable risks are created by the insistence that women wear high heels. However, it would appear that despite legislation being in place to protect individuals against this kind of treatment, it does not seem to be providing protection in a meaningful way.
The Petition and Women and Equalities Committees findings were published in a report last week. They concluded that the widespread practices reported to the Committees suggested that the current law was not working in practice to protect employees from discriminatory practices and unsafe working conditions. The Committees recommended that the Government review the law in this area and also suggested they issue guidance and an awareness campaign targeted at employers, workers and students.
In practical terms it is difficult to see how a change in the law will effectively address this issue since the requirement to wear high heels in the workplace is already likely to be unlawful under the terms of the Equality Act 2010 and yet many employers continue to require high heels to be worn. It may be that what is needed instead is a shift in the attitudes of the relevant employers. A focus on the real requirements of the role is ultimately likely to be more worthwhile for all concerned.
While it is certainly not unlawful for an employer to impose a dress code that requires its employees, male and female, to look professional and smart while at work (and to set parameters in terms of that look), it is unlawful to do so in a way that is discriminatory. It is difficult to see how a gender or race-specific requirement, such as wearing high heels or having straight hair, can be justified as an essential part of someone's role and employers would be wise to avoid insisting on requirements such as these. If you have a dress code in place, now is the time to review and update to avoid getting caught out by this burning issue.