Sector – Education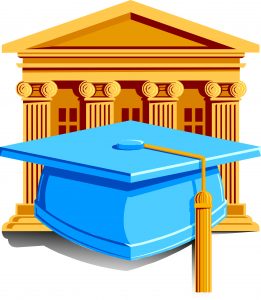 Changes in funding, demographics and the nature of student expectations are forcing unprecedented change within the Higher Education sector, and the way Universities respond and re-structure in order to meet such change is going to be critical to their survival.
Whether that response involves creating an effective internal structure which balances the needs of the vice chancellor and his/her team and those of the non-executive board, deciding upon the right balance between in-sourcing and out-sourcing, addressing the complex demands of managing and improving the estate, or capitalising on intellectual property and commercialisation, our team is able to offer understandable, pragmatic and commercial advice.
Our multi-disciplinary team is focused on providing advice that mitigates risk and is led by Stephen Chalcraft who has over 20 years' experience in dealing with the complex range of internal and external issues that affect the Higher Education sector and public bodies generally.
The team advises Universities, Colleges & Schools and Charities, and a range of public and private sector bodies on the following areas:
Governance and Charity Law
Joint ventures and partnering
Employment/equality and discrimination
FOI and Data Protection
Joint Ventures and partnering
Trading subsidiaries and spin outs
IP and commercialisation
Real Estate and Development
Outsourcing, commercial contracts and franchising
Funding and Debt re-structuring
Donations
Students as consumers
If you would like a free and confidential meeting to discuss specific issues or general strategic concerns, please contact our specialist Education team:
Stephen Chalcraft, Property – Real estate and development
Adrian Fryer, Employment – equality and discrimination
Jon Davage, Corporate – Joint ventures and partnering, trading subsidiaries and partnering
Stephen Green, Commercial – Governance & Charity law, FOI and data protection, IP and commercialisation, outsourcing commercial contracts and franchising
David Gledhill, ABL – Funding and debt restructuring