Employment Law: Redundancy bumping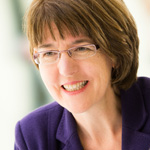 A redundancy arises when there is a reduction in the employer's requirements for employees to carry out work of a particular kind. Sometimes an employee whose role is redundant can be redeployed into another role in the organisation. The occupier of that second role can be fairly dismissed instead – even though their role is not redundant. This process is known as 'bumping.'
Bumping was discussed in a recent case involving Mr Mirab who was the sales director for Mentor Graphics (UK) Ltd. The employer no longer had a requirement for the role of sales director and made Mr Mirab redundant.
The tribunal found that the dismissal was a fair redundancy dismissal. The company had looked for alternatives to dismissal and was not required to consider bumping another employee from the more junior role of account manager because Mr Mirab had not raised this as a possibility.
However, the Employment Appeal Tribunal decided that the employee does not need to specifically raise the possibility of bumping for an employer to consider it. Conversely, an employer does not always have to consider bumping for the dismissal to be fair. Fairness will always depend on the facts of the case and whether the employer fell within the range of reasonable responses open to the employer in the circumstances.