Employment Tribunal Fees Are Unlawful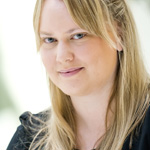 In one of the most important legal decisions in recent years in the employment field, the Supreme Court has allowed the appeal of UNISON in its challenge to the introduction of employment tribunal fees.
https://www.supremecourt.uk/cases/uksc-2015-0233.html
Earlier today it found that the fee regime that has been in place since July 2013 is unlawful. The current fee regime is therefore scrapped and the government has previously promised that it would refund those who have paid employment tribunal fees during the fee regime. Further details of how to claim those refunds will no doubt be released in the coming weeks.
We believe this ruling may allow claimants who were prevented from pursuing claims since 2013 due to fee affordability to argue that the deadlines for presentation of those claims to the Tribunal should be extended to allow them to now bring those claims. However, the claims would need to be issued without further delay.
If you may be affected by this decision, our employment team will be happy to assist. Contact Sophie Fulwell, Senior Associate on 0151 224 0500 / sophie.fulwell@bermans.co.uk or any other member of the team http://www.bermans.co.uk/practice-areas/employment/