Ian Munford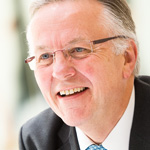 Head of Asset Finance
Ian Munford is Head of Asset Finance and one of the most reputed lawyers in the country specialising in this business area.
After his degree in Law at Sheffield University, Ian joined Bermans in 1978 upon qualifying as a solicitor. He acted extensively in those early years for then market leaders such as Anglo Leasing, Woodchester LMS and Lombard Business Equipment and the knowledge gained formed the foundation for his specialisation in asset finance.
Ian and his team provide legal advice and assistance to funders, brokers and discounters ranging from Bank subsidiaries and multinational financiers to small businesses. Services provided include documentation, risk advice, dispute resolution and regulatory work. He prides himself on building strong client relationships based on first class service delivery provided in a pragmatic and personable manner.
---
Email: ian.munford@bermans.co.uk
Tel: 0161 827 4606

---