Non-Disclosure Agreements and Employment Contracts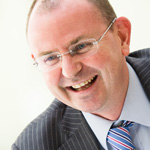 The recent high-profile case against Harvey Weinstein and the treatment of the hostesses at the Presidents Club Dinner have shone a spotlight on the use of non-disclosure agreements in employment contracts and this has led to the Government taking a closer look at them.
What is a non-disclosure agreement?
A non-disclosure agreement (NDA) is simply a legal contract between two parties where they agree not to disclose certain information. NDAs have been used for years when companies are negotiating with each other as a way of keeping confidential information and/or trade secrets private.
They have become more prevalent in employment contracts, often as a way of stopping employees sharing technical information or client information, but there have been occasions when they have gone further than this in a bid to silence employees sharing information that may discredit the employer.
NDAs or confidentiality clauses are widely used in settlement agreements when an individual's employment has come to an end as a way of keeping the terms of the settlement agreement confidential. Again, they can go further and seek to keep the circumstances surrounding the termination of employment confidential.
Can NDAs be ignored?
NDAs form part of a legally binding contract.
However, there are circumstances when an NDA may be unenforceable, namely if a person is making a protected disclosure under the whistleblowing legislation or if a person is obliged to disclose information by law, for example if they were called to give evidence in court.
Why are the Government concerned?
The Government's concern in relation to NDAs is in respect of those circumstances when NDAs are used to silence individuals inappropriately. For example, in the Presidents Club Dinner case it was discovered that the young female hostesses and waitresses were obliged to sign an NDA to prevent them from talking about the groping, harassment and behaviour of the guests at the dinner.
However, the Government is also concerned that some employers may insert NDAs into agreements that they know will be unenforceable, either because they are trying to silence details of criminal behaviour or behaviour that it is in the public interest to disclose such as harassment, bullying and other wrongdoing, so that individuals may then be put off disclosing wrongdoing because they mistakenly believe they would be breaching the terms of the contract if they did so.
What does the Government plan to do?
The Women and Equalities Committee has been tasked with looking further at sexual harassment in the workplace and part of this investigation includes looking into the use of NDAs. In addition, the Government has launched an open consultation on confidentiality clauses generally.
It is likely there will be some reform in this area to tighten up when and how NDAs can be used in the employment arena.
What should employers do now?
Employers should check their standard employment contracts to ensure that any NDA/confidentiality clauses comply with the law. It is essential that HR functions within the business understand the clauses and are able to explain them to employees to avoid any assumptions by the employee that the clause operates to prevent them from disclosing anything, even criminal behaviour.
If NDA/confidentiality clauses are used in settlement agreements when an employee leaves the business, it is a legal requirement that the employee has independent legal advice on the terms of the agreement and employers will usually cover the cost of this or pay a contribution. It is essential that employees are aware of, and are happy with, the terms of the NDA/confidentiality clause, as vague, general or unenforceable clauses are open to challenge by the independent legal advisor and could result in the settlement agreement, or part of it, being unenforceable.
If an employee has alleged harassment or any inappropriate behaviour employers should think carefully about the use of NDAs in Settlement Agreements and seek legal advice.
Comment
This is not to say that NDAs should never be used in Settlement Agreements. They can play an important role in settling disputes and are often used in cases where allegations are made by a member of staff, but the allegations are disputed by the employers and/or the alleged harasser. In cases such as these, employers are often unwilling to settle in circumstances where the employee may still go on to publicise their allegations anyway.
The Government must therefore take care to ensure that they do not outlaw NDAs completely in such cases, because to do so might prevent the legitimate settlement of cases on terms which are in the interests of both employer and employee.
Contact Bermans experienced employment team for further advice on this subject.