Planning for the future is vital if family businesses are to create a lasting legacy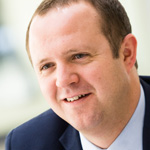 There are many successful family businesses in the Merseyside region that have adapted to an ever changing world and continue to thrive under family ownership.
But are family businesses in danger of dying out?  Previously, being born into a family business meant some or all of the children would become involved so that when older generations retired, there would be a ready-made team to take over the reins.
This is now becoming less common and it is vital that family businesses are aware of their options to ensure future success.
Sadly, if there is no-one in the family ready to take the business forward, it's not unusual to see the business struggle to pass successfully from one generation to the next.  Long term planning is therefore essential if generational change is to be managed successfully but what are the options available?
A common interim solution is to hire a non-family person to run the company and train new family leaders. However, if this isn't feasible then a sale of the business may be the only answer. One option is a management buy-out (MBO) where the existing management team acquire the business from the family owners.MBOs are an effective way of ensuring that the values and ethos of a family business continue.  The management team understand the business and are likely to take a longer term view in terms of investment and development. Another option is a trade sale where the business is sold to a competitor.  Such sales are not without risk however, as has been seen in the past with controversial takeovers of well-known family businesses by overseas buyers.  Structured correctly trade sales can present an exciting opportunity for a business to accelerate its growth.
Family businesses should start planning as early as possible for generational change, identify their options and put in place a clear strategy.   Is there someone in your family or management you see as a good candidate to take your role?  If so, invest time so that when the time comes there is a natural handover so they can carry on where you left off.  If there is a gap then look at bringing in someone new from outside the family.  Family businesses are often more reluctant to sell to non-family members however to maximise the returns in value from generations of hard work and create a lasting legacy it is essential to have a plan in place.