Protect your home from the fraudsters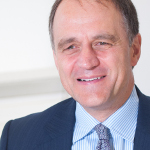 Our lives are moving more online and sadly this has resulted in a rise in financial scams. A recent poll of over 2000 individuals by YouGov and Lloyds Bank found 10% of them had been the victim of a financial scam. Property transactions are particularly vulnerable, with high values involved and often time is of the essence. There are numerous cases where solicitors and sellers have been duped into sending the sales proceeds to fraudsters, or buyers have paid the purchase money to someone who was not the real owner.
Last year, we wrote about some offline property fraud cases that resulted in successful litigation against some of the solicitors' practices involved in those cases.
When people fall victim to fraud, they often believe that it will be easy to remedy the situation as they are the wronged party. A recent story in the Daily Mail highlights just how tricky sorting out a fraudulent transaction can be. Angela, the owner of a house worth £850,000 in London, went to stay with her mother in Wales for three weeks. She owned the house free of mortgage. On returning home she discovered her letter box had been sealed and a metal post box had been affixed to her door.
She was concerned someone was trying to intercept her mail and contacted the police but they didn't send anyone to investigate. Two months later she received a document from the Land Registry entitled 'Completion of Registration' stating her house had been transferred to a complete stranger.
Poor Angela then spent the next four months trying to get the house back. According to the Mail, HM Land Registry treated the dispute as a civil issue and not fraud. They said a solicitor had confirmed 'Angela's' identity when instructed to deal with the property transfer, the reality being the person transferring the property was actually a fraudster. Luckily for Angela, HM Land Registry tracked the current registered proprietor (the fraudster) down and she did not object to the property being transferred back to Angela.
Angela's experience highlights how vulnerable home owners are, especially those who have been fortunate enough to pay off their mortgage. Other at-risk groups are those who have properties that are empty or that are rented out or owners of unregistered properties.
Self help
Since 2009, HM Land Registry has prevented nearly 300 cases of fraudulent registrations. It operates a property alert service, where you can register to be alerted about applications received against your registered property. As well as registering for the service, the Land Registry recommends that you should ensure your contact details are up-to-date, as they have seen numerous cases where notices about property transfers have been sent to a previous address that is no longer linked to the owner and the owner has then missed important deadlines to object.
If you do find that you are the victim of property fraud, we can help but it is essential that you seek advice as soon as you are aware of the situation.