Renewal of fixed term contract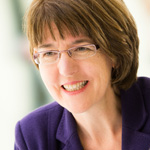 Do you use fixed term contracts? If you do, you might think that as long as you comply with the regulations which protect fixed term workers all will be fine. That's not always the case, as the NHS Trust in Surrey found out.
They had a locum doctor, Ms Drzymala who was employed on a series of fixed term contracts. A permanent vacancy came up before her contract expired. She was interviewed but didn't get the job. She was then given notice that her contract would not be extended. The letter complied with the Fixed Term Employees (Prevention of Less Favourable Treatment) Regulations 2002, but it didn't go any further and offer a right of appeal or discuss any alternative employment with the Trust (these are not requirements under the Regulations). The doctor was later granted an appeal but she was not re-employed.
The Employment Appeal Tribunal decided that it didn't matter that the Trust had followed the Regulations. The dismissal was still unfair as she hadn't been given a right of appeal and there had been no discussion about alternative employment. ACAS has a code of practice and guidance which are helpful when dealing with dismissals. The Code says it doesn't apply to the non-renewal of fixed term contracts, but we think it is safest to follow it anyway if you are not renewing a fixed term contract.