Settlement discussions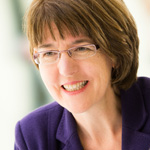 Sometimes things don't go well with an employee. They may not perform well, their behaviour may not be up to scratch or they may just not be a 'fit' for your business. If this happens, you may want to have a confidential discussion with the employee with a view to them leaving the business, without having to go through a formal performance management or disciplinary procedure. In exchange for them signing a settlement agreement waiving their rights to bring a claim against you, you may choose to offer them a sum of money.
The law allows you to have confidential discussions about ending the employment relationship, without those discussions being later relied on in an unfair dismissal claim. It doesn't apply to some claims such as discrimination or whistleblowing. ACAS has a Code of Practice which you must follow.
However, you do have to be a bit careful. Recently, the Employment Appeal Tribunal decided that these protected conversations can be relied on in an employment tribunal if the date of termination of employment is in dispute. In Mr Basra's case, his employer BJSS Ltd, made a settlement offer as part of a protected conversation. Mr Basra replied accepting the offer, but did not sign a settlement agreement. He later brought an unfair dismissal claim. He argued he had been unfairly dismissed at a later date. His employer claimed that he had resigned at the date of his email. Mr Basra would lose his unfair dismissal claim if the tribunal decided he had resigned. Mr Basra was, however, successful in arguing that the settlement discussions should be looked at to decide the case. You should take care when having settlement discussions and not always assume that they cannot be relied upon in a later tribunal case.