The right content, at the right time, in the right place
There continues to be a huge buzz around content marketing, due to its potential for raising awareness and winning new customers. However, what makes it really powerful is understanding your customer's journey, and saying the right thing at the right time and in the right place.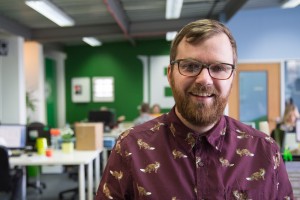 1. Awareness
How do you make your product or service visible to people who don't even know they need it? The key to the awareness stage is providing content that is useful and interesting to your prospects – such as answering a problem or question they may have. It could be an infographic, tweet, blog, press release, stats piece or calculator; however you provide the answer, it needs to be easy to digest, highly shareable and optimised for search engines if possible. Your prospects can then stumble across your brand name while researching their problem or question.
2. Consideration
At this stage, your prospect is aware they need a product or service similar to the ones you offer; now, you need to be as helpful and authoritative as possible. Content marketing at this stage uses powerful storytelling to explore your product or service in more detail. Think downloadable guides, whitepapers, case studies, unique research, webinars and FAQs – whatever will demonstrate your value to the prospect. This content should ideally be of interest to authority websites in your niche which your prospect may be consulting, potentially leading to a link, share or guest article.
3. Decision
At this final hurdle, standing out from your competitors is the difference between winning and losing. You have that prospect on your website one last time, so ensure your content is persuasive – and make it easy for them to convert, by including clear contact details. In addition, client testimonials, reviews and videos can really bring your brand to life and inspire trust, so make sure they're prominent on your website.
Social media should be part of your campaign, not an afterthought.
There's more to content marketing than just producing a great piece – you have to give it a helping hand with social media to get it seen by the right people. As well as existing followers who may be in the consideration stage, there's huge potential to expand your reach through the social ripple effect and get your awareness content seen – if you promote it correctly.
What's more, Global Web Index found that between 17% and 35% of people (depending on their age group) use social media to research products and services; for B2B buying decisions it's even higher, reportedly between 50 and 80%. So it's vital you use your social channels to make a great first impression, be real, be engaging and be helpful – it's far too important to see as an afterthought or leave in the hands of the wrong person, as we all know the implications of managing it poorly.
Need to upskill your team?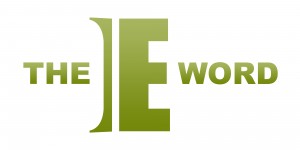 theEword is a digital marketing agency in Manchester and we'd like to extend a very special offer to Bermans clients – a half price social media training session.
Our social media and content marketing experts will take an in-depth look at your social channels and provide bespoke recommendations and practical tips on how to make the most of your online marketing.
We're offering this half-day, in-house session for £500 (normally £999) for up to 8 members of your team.
To take advantage of this offer:
1. Email Sian.English@theeword.co.uk quoting Bermans offer in the subject line.
2. Confirm the URL of your website and any social media channels you use
3. Confirm if you currently work with a digital marketing agency (you don't need to tell us who!)
You can learn more about the Eword by visiting our website theeword.co.uk, calling us on 0161 848 7450 or by following us on Twitter @theEword