Will I get my costs back if I win?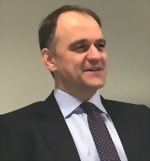 You are about to sue a customer for unpaid invoices, or a supplier for faulty goods or services – or maybe they are suing you. The case will be disputed.
You are confident you will win but you need to know if you can recover your legal costs.
Of course, you also need to know the position on costs should you lose the case.
The answer to the question is "Yes, up to a point". However, changes are on the way.
The general rule in civil claims for over £10,000 is that the winner generally obtains an order to recover their costs against the loser, with the court assessing how much should be paid.
However there are already a number of limitations on this rule:
This very rarely enables the winner to recover their costs in full; there will almost always be a shortfall.
It is for the Court to decide on the amount of costs payable. The court will disallow costs which have been "unreasonably incurred" or "are unreasonable in amount".
On the usual ("standard") basis for assessing costs the Court will only allow costs which are "proportionate to the matters in issue" – with the benefit of the doubt going to the party who is paying. Often this means that the costs to be recovered have to be in proportion to the amount in dispute – though that is not the only factor to take into account.
Since 2013, in claims worth over £25,000 there has been a process called costs budgeting. At a preliminary hearing the Judge examines projected "costs budgets" prepared by either side and will allow a maximum sum for each side's costs for each phase of the case. The amounts claimed will not necessarily be allowed. The solicitors on each side are expected to discuss budgets before the hearing and to agree them if possible. It is possible to have a budget varied at a later stage of the case but usually only if there are "significant developments".
Even then the costs payable still need to be assessed by the court (or agreed) at the end of the case.
Until 2013 lawyers would often act for clients under a conditional fee agreement (CFA or "no win no fee" agreement). The winner would be able to recover the success fee and insurance premium from the loser as long as they were considered reasonable and proportionate. This was very common in accident claims but could be used in all types of civil case. The success fee and premium are no longer recoverable. CFAs still exist (or the solicitor and client can now simply agree to split any damages awarded) but are much less common now.
There are other factors which may override the general rule. There is a type of formal settlement offer (a Part 36 offer). Any party to a case who rejects such an offer and fails to beat it at the trial can be held liable for some or most of their opponent's costs – even if they win the case. If you win and have the benefit of such an offer you can claim some of your costs on the more generous "indemnity" basis.
A Judge can also punish one or other party (or even both!) in relation to costs if there has been unreasonable conduct – for instance, unreasonable failure to take part in mediation.
Once you have an order for costs you may still have to take enforcement action to get paid.
So things aren't straightforward.
Now changes to the system are looming. Lord Justice Jackson, whose earlier review of the system prompted the 2013 changes, is carrying out another review to consider whether a "fixed recoverable costs" regime should apply to all cases up to £250,000 in value. He had made an initial speech last January accompanied by a spreadsheet of proposed rates.
For instance, he proposed that a successful claimant with a claim of between £25,000 and £50,000 would recover £3,250 towards costs if the claim is settled before being issued at court. There would then be a stepped scale for different stages of the case so the figure would be £18,750 if the case went to trial.
For cases valued at £175,000 to £250,000 the figures would be £12,000 and £70,250 respectively.
These figures (which exclude VAT and disbursements such as court fees) would apply irrespective of the amount of work done by the solicitors although they could still charge their client by "billable hours".
These were provisional figures. There has been much discussion as to the amounts that ought to be prescribed. This is likely to be the most contentious issue since it is highly probable that the new regime will be introduced.
The changes could happen fairly quickly. The report is due this July. There may be transitional arrangements, and cases on which budgets have already been approved at the time of implementation are likely to be unaffected.
What will the advantages be to a litigant with an apparently good case? The main advantages will be certainty and some streamlining of the process. Neither budgeting nor the post-trial "assessment of costs" process will be required in cases covered by the new regime.
The main disadvantage will be that instead of the winner recovering most of his legal costs (typically 65 to 75% in the past), that figure is likely to drop, possibly quite steeply. The amount of costs recoverable will be based entirely on the amount claimed or awarded – irrespective of how complex the case is or how bulky the relevant documents are. There is likely to be a small amount of flexibility built in according to numbers of witnesses and length of the trial, but with the emphasis on the word "small".
There are concerns that a litigant with a weak case may try and put their opponent to as much extra work as possible to try and dissuade them from pursuing the case or at least taking it all the way to trial. There may well be an exception to the "fixed costs" rule for unreasonable conduct – but it would remain to be seen how readily the Judges would make use of such an exception.
Hopefully the rates that are fixed will be realistic having regard to the procedure that needs to be followed in commercial disputes, and the amount of evidence from witnesses and documents that needs to be gathered. Overall, successful litigants are likely to be the main losers from the reforms.
Some commercial disputes are very evenly poised. Would a fixed costs regime make you more or less likely to pursue them in court?
At Bermans we offer a range of options for funding court claims. Please do not hesitate to contact us if there is anything arising out of this article that you would like to discuss.