Will I get my costs back now?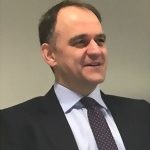 In February we shared this article which discussed recovering costs lost in legal disputes.
Lord Justice Jackson has now published his review of civil litigation costs.
A regime of "fixed recoverable costs" had been expected for all civil claims up to £250,000 in value, with a table setting out how much the winner could recover from the loser towards their costs. This would have had a major impact on the economics of resolving disputes in court.
In fact the recommendations are somewhat diluted and more flexible. He has proposed the following.
A fixed costs grid for "fast track" claims of up to £25,000, with the amount recoverable to be based on the value and type of claim and whether it goes to trial or is settled.
An "intermediate track" for simpler cases worth £25,000 to £100,000, also with its own fixed costs grid. The plan is to streamline and standardise the procedure for these types of case.
For business and property disputes valued at £100,000 to £250,000, a 2-year pilot scheme at certain courts in London, Manchester and Leeds, using streamlined procedures and capped rather than fixed costs.
The reforms may have originally been aimed at personal injury claims but if and when they are implemented they will clearly apply to business disputes too. Some businesses with disputes will find it safer to issue (or defend) claims in court as a result, while others will find it riskier, depending on the nature of the dispute. Court fees remain very high following increases in 2015.
It remains to be seen whether the proposals will be implemented wholesale.
We offer a litigation service called Escalate which can be used to fund business disputes up to 3 years old with no risk to the client. For further information please contact Andrew Koffman or any member of our Litigation team.