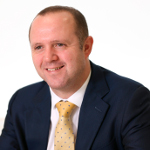 Head of Corporate
Jon heads up the Corporate team having joined Bermans as a Corporate Partner in January 2012.
Jon previously worked at SME focused law firms in Manchester since qualification in 2001.
Jon has a degree in law and is a specialist in transactional and corporate finance work as well as providing general strategic advice.
Clients include a variety of companies, many of whom are owner-managed SMEs but also larger corporates.
He has worked with clients across a range of sectors but has particular expertise in the financial services, high growth technology, creative/media and healthcare (particularly ophthalmic) sectors.
Jon's knowledge and experience allows him to provide clients with clear direction through what can be quite complex processes.
In 2021, Jon contributed a chapter to ' From the Factory Floor: We Build Tech Companies' – a book written by Bermans clients https://thestartupfactory.tech/.
The book aims to help entrepreneurs launch and build better and more successful tech businesses.
Jon's chapter focuses on the legal building blocks needed to establish good corporate governance which sets the framework for growth, investment and ultimately exit.
Sign up for a FREE copy of "From the Factory Floor" now at the bottom of this article:
Email: jon.davage@bermans.co.uk
Tel: 0161 827 4618

---
Continue Reading