Will I get my costs back if I win: Autumn 2021 update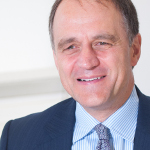 This is the latest article (and first since 2019) in our series, following the slow but inevitable progress towards a "fixed costs" regime for most civil court disputes involving businesses.
Previous articles can be found here:
February 2017
August 2017
August 2019
October 2019
There has now been a giant step towards the introduction of such a system, for claims up to £100,000, which comprise the vast majority of claims involving SMEs.
The Government recently responded to a consultation chaired by Sir Rupert Jackson which reported in 2017.  The recommended reforms will largely be implemented.
The court "fast track" currently covers claims valued between £10,000 and £25,000.  The upper limit will be raised to £100,000.  Cases worth £25,000 to £100,000 (with some specified exceptions) are being categorised as "intermediate" cases although there is unlikely to now be a separate "intermediate track".
All fast track cases will be allocated to one of four bands of complexity.
What about cost recovery?
A draft "costs grid" originally prepared in 2017 has been approved but should be adjusted for inflation.  For each band there will be a separate set of figures which the winning party in a case can recover by way of costs from the losing party for each phase of the case.  In most cases that will be the limit of their entitlement to costs; there are likely to be some exceptions to this rule.
If a case is settled before trial (as most cases are), and if one party agrees to pay the other's costs as part of the settlement, the costs are again likely to be determined in accordance with the grid, along with the relevant band (or likely band) and the stage reached by the time of settlement.
As we have said before, there will be winners and losers from the changes.  Generally, the fixed costs recovered will be significantly lower, on average, than those recovered by the current procedure of detailed assessment of costs (or summary assessment in the fast track).
On the whole – and not surprisingly – firms that generally represent claimants were against the proposals, and firms that mainly act for defendants were in favour.  The proposals are intended to apply equally to personal injury cases – where law firms usually act solely for one or the other – as to business disputes.
The grid will only determine how much the winning party can recover – not the amount they will have to pay their own legal team, which remains a matter to be agreed between the client and the lawyer.
Therefore, on the whole, this change may make businesses less likely to "plunge" into litigation without careful planning and – we suggest – legal advice as to the implications.
Will access to justice be improved?
Will the changes improve access to justice, or will they largely benefit parties with deep pockets (also a criticism of the current rules)?  One positive is that a business can embark on bringing (or defending) a claim with certainty as to how much they will have to pay their opponent if they lose.  However they may not know how much they will have to pay their own lawyer, while no longer having the prospect of recovering most of their costs from their opponent if they win the case.
All in all, careful consideration needs to be given to whether litigation will be cost-effective in any given case valued at between £10,000 (the small claims limit) and £100,000 – especially at the lower end.
There may also be other steps businesses can take to protect or enhance their position, whether in the short or the long term or both, and whether in general terms or specific cases or both:
Sue before the rules change?
It remains to be seen exactly when the changes are implemented.  The rules are likely only to apply to cases where the right to sue arises after the implementation date – although there may be a longstop date imposed.
Review your terms of business?
Businesses may be able to recover indemnity costs from their customers or clients, irrespective of the fixed costs regime (and indeed the amount involved) provided their contract terms enable them to do so.  Often this will not be a practicable option but in certain circumstances it may be.
Part 36 offers?
There is currently a process for making a settlement offer to put an opponent at additional risk on costs (Part 36 of the Civil Procedure Rules).  A party who successfully benefits from the process may recover "assessed costs".  If the claimant has made the offer its costs are assessed on the more generous "indemnity basis".  If a Part 36 offer is made but not accepted and the party making the offer secures an equal or better outcome at the trial (even if they lose, in the case of a defendant) they will generally be awarded additional costs and/or other benefits at the expense of the party who rejected the offer.
This process will be modified.  The report recommended the replacement of the existing rules in affected cases, and in their place a 35% uplift on the fixed costs, which the Government seems set to implement.  This is likely to diminish the impact of Part 36 offers in fast track cases although they will still be used, since they will help to mitigate some of the downsides of a fixed costs regime.
More generally, there may also be additional costs penalties for a party that is found to have behaved unreasonably.
Can your case be categorised as exceptional?
A case, within the relevant financial limits, may be ruled to be excluded from the fixed costs regime – e.g. due to extreme complexity of the facts or the law.  The court will always have a discretion to rule that specific cases should not be subject to fixed costs but such discretion is likely to only apply in cases that are exceptional.  Legal advice should be sought in any cases which may appear to fall within such description.
What if the value is not known?
Some claims are for amounts that, while unlikely to exceed £100,000, simply cannot be ascertained at the outset, such as a claim for loss of profits suffered by the claimant.  The details of the fixed costs regime could be very important, once they are available, in enabling a business to make a decision whether to sue in these circumstances.
Conclusions/Escalate
Any business deciding whether to bring a claim of anywhere between £10,000 and £100,000 is recommended to take legal advice at an early stage, since the forthcoming changes will impact on their ability to recover costs.
The award-winning "Escalate" litigation service, co-founded by Bermans, remains available for business disputes valued upwards of £25,000 and with no upper limit.  The service includes a "no win no fee" service, disbursement funding and insurance against the costs liability for bringing an unsuccessful claim.  This can remove much of the worry and uncertainty for a business considering using the court process, which may well be increased as a result of the changes.
For further information regarding the changes, and/or Escalate, please contact Andrew Koffman or another member of our Litigation and Dispute Resolution team.