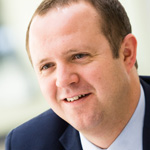 Locking in your key employees is always a balancing act between work life balance, remuneration packages and showing employees they are valued and part of the very fabric of the organisation.
One of the most effective ways of imbedding employees into your business is through capital ownership, which provides a shared goal towards exit and increasing value.
This is a powerful way to tell a key employee of their value to the business and can create an "in this together" attitude.
Such a structure creates rewards for all on a fair basis through the eventual sale of the business.
One of the most popular types of employee share option schemes with SMEs is enterprise management incentives ('EMI').
EMI schemes are a popular way of attracting and retaining employees and they can provide significant tax benefits.
Continue Reading