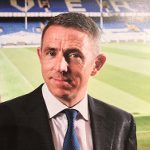 Football at an elite level is fast moving – image rights, agent & transfer fees, player wages, sponsorship monies, ticket prices and so on increasing exponentially year on year. It shows no sign of slowing, nor will it as the increased cost of the global broadcasting rights counters the reduced price paid domestically.
With increased wealth in the game, not surprisingly, there are a far greater number of purported 'professionals' seeking access – Players, managers and agents take care!!
As a former professional footballer myself (and qualified lawyer) who suffered (and is still affected) at the hands of immoral and exploitative advisers, I speak from a position of personal experience and authority. I have a mission to root out negligent, bad advice in the sector.
Continue Reading